You have freight transportation needs for Canada, USA or Mexico ?
Learn more about the states and provinces by selecting the region you would like to more information about. You can make your selection from the map or by clicking on the name
of the state or province below the map.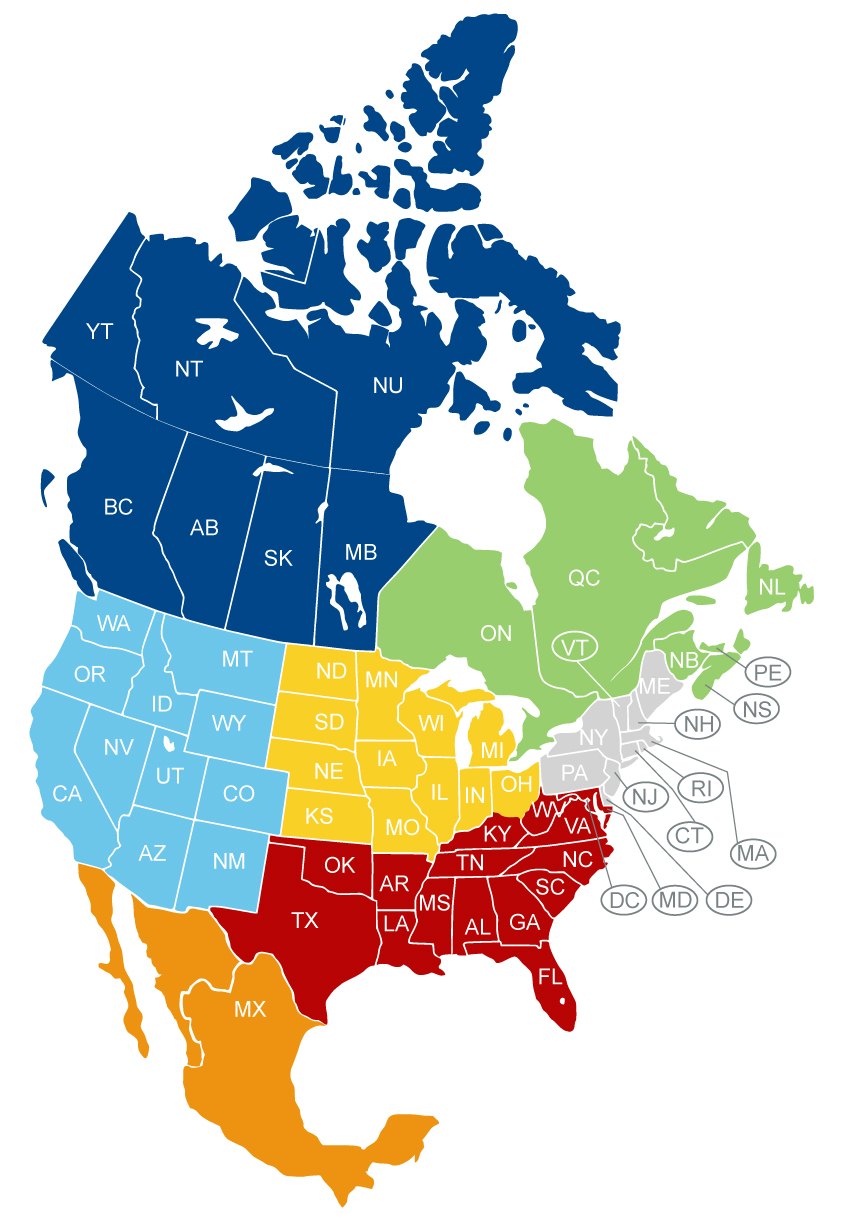 AMERICAN MIDWEST

NORTH CENTRAL EAST

NORTH CENTRAL WEST

AMERICAN WEST COAST

MOUNTAINS

PACIFIC

AMERICAN NORTHEAST

MIDDLE ATLANTIC

NEW ENGLAND

AMERICAN SOUTH

ATLANTIC SOUTH

SOUTH CENTRAL EAST

SOUTH CENTRAL WEST

EASTERN CANADA

CENTRAL

MARITIMES

WESTERN CANADA

NORTH-WEST

THE PRAIRIES

THE ROCKIES

MEXICO